Reversing the Side Effects with Erectile Dysfunction Treatment in West Palm Beach, FL
Oct 29, 18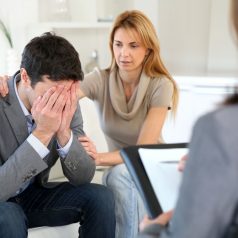 Erectile dysfunction is a problem that affects many individuals. When a man has trouble performing in the bedroom due to erectile dysfunction, medical treatment can change that. Intimacy will soon after be more enjoyable for both partners.
RegenaPulse Treatments
RegenaPulse is a shockwave therapy that eliminates erectile dysfunction. Sound waves help new blood vessels form, increase blood flow, gets rid of plaque, and makes the stems cells in penile tissue become more mobile. A RegenaMedX physician treats the patient with a device to perform this procedure.
Erectile Dysfunction Treatment in West Palm Beach FL with RegenaPulse treats the cause of the disorder. Blood flow restriction is the primary cause of erectile dysfunction. Patients have seen noticeable results after only the first session of treatment. RegenaPulse Erectile Dysfunction Treatment West Palm Beach FL is usually administered in six sessions, two times a week.
Priapus Injection
The priapus injection uses platelet-rich plasma to inject into genital areas that impact sexual performance. The patient's platelets and growth factors are used to restore sexual function. This injection is a long-lasting solution for men. Men with prostate issues can benefit from this treatment too.
To complete this procedure, the physician takes some of the patient's blood. It's turned into platelet-rich plasma in a centrifuge. A numbing agent is applied to the injection site. The patient is given the injection with their own blood cells. Since everything being used is natural, there are no side effects.
Women's PRP Injection
It's no secret that a woman's body changes throughout life too. Having children and aging affect the body. Discomfort during intercourse after menopause and urinary incontinence are the most common problems women face. At least fifty percent of women suffer from low libido at some point in their lives.
Also called the O-Shot, it targets issues with urinary incontinence and sexual dysfunction. The challenges women face with these problems disappear after receiving this injection. This is also a treatment with platelet-rich plasma that heightens sensitivity and regenerates sexual function. It also restores bladder control. Vaginal and clitoral functionality is also restored. Please click here to learn more about treatment for sexual dysfunction.